In ancient times you could use your phones just to make calls or text. Unlike old times, today's smartphone is literally smart. It could help you to entertain while you are getting bored but also be a valuable asset to build your career.
Herein we are talking about job portal apps like LinkedIn or naukri.com, these apps are so helpful to finding a new job or getting assistance through different professionals available here on these apps.
According to research around 15 million resumes are circulating from one end to another on such platforms yearly. The 2019 pandemic has shown us the value of jobs to people who got unemployed and lost their job in these three years and is still going on.
Be A Provider:-
Although it's not an immensely new startup idea to get yourself an app that helps people to get their dream job, still there are tremendous new ways available to build a new job portal app that can benefit entrepreneurs like yours.
Undoubtedly, LinkedIn, naukri.com, shine.com, etc. took years of time to get this much popularity among job seekers and the unemployed. This is because smartphones were not widely present because everyone couldn't afford them.
On the contrary today, a large number of the population use smartphones now; to search for anything they use their smartphones enormously and effectively. So as in the case of job seekers and unemployed who use job search apps on their smartphones. These apps empowered this smart generation so that they can search for jobs at any time, any place where they want.
What Makes Such Apps So Popular?
We all know, to choose and go further for an online job portal app development company and get started is not an easy thing like a cakewalk. It takes a lot of hard work done by developers and engineers to handle the whole business.
Job seekers are hunting for jobs all over the world 24×7, in which a large number of seekers use their smartphones to get and search for a job which suits them well.
It becomes essential for recruitment companies to have an app to reach out to large number of potential job seekers as these are the source of revenue for such companies.


Your Job portal app should be different and stand out from other world-famous online job portals like Indeed and naukri.com; for instance, it allows job seekers to apply for jobs and employers to hire them on an hourly basis.


Any app is useful when it has such functionality which helps users to attain maximum output in minimum clicks.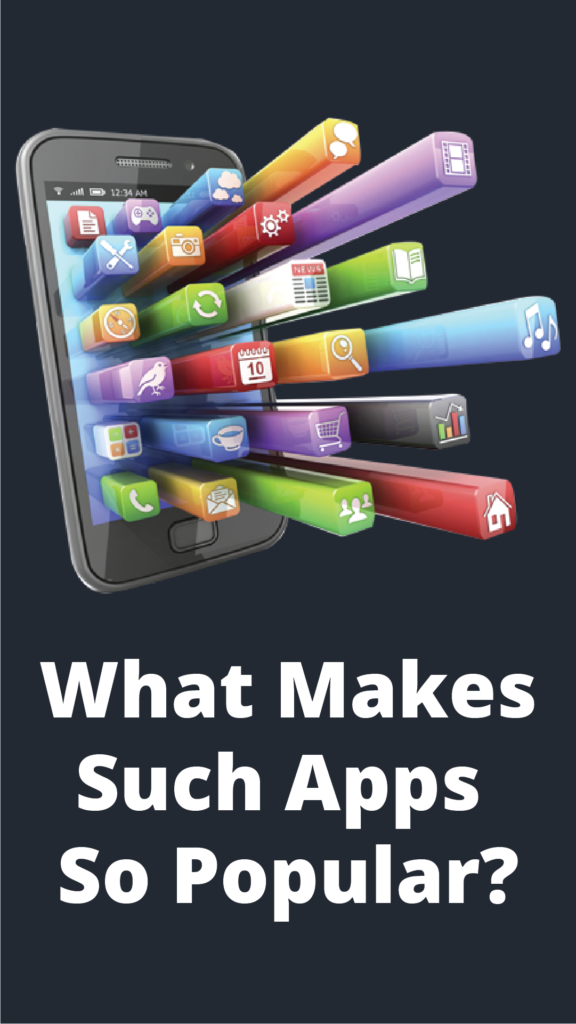 It should provide users or job seekers some push notifications about new jobs, receive alerts, apply for jobs directly, and track their application status.
The chances increase when more job seekers sign up on your job portal, the more company employers would be attracted to invest in your app to hire employees and that's where you win the race.
Job portal apps should also be able to provide proper assistance to job seekers in creating resumes, connectivity, filtering jobs as per their interest and qualification.
Apps should have working procedures step by step, it's as Signing up, Profile credentials, Resume Uploading feature, Connectivity with employers, Apply for job, Tracing the application, Status alerts.
Like linkedIn a job portal app has also a chatting feature inbuilt in it, so that the job seekers wouldn't need to go or to choose some other platform for connectivity.
Last but not least if you are going to get an app for your job portal business then make sure you hire a technical team of experts and experienced developers, it makes your app a one time investment and saves a lot of money later in maintenance of the app.
However, before hiring mobile app developers, getting yourself acquainted with app development factors is crucial to eliminate chances of failure.
We have curetted everything you should know about the job search mobile app development cost and features in the post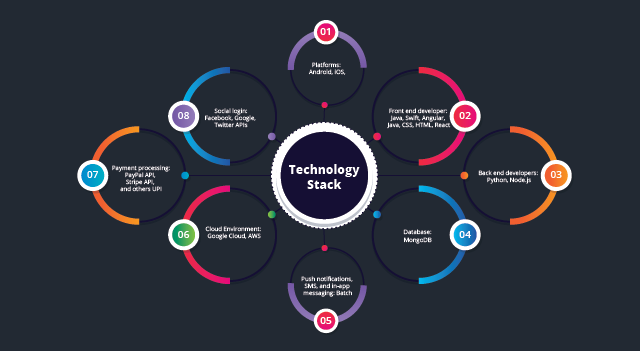 To build your own job search mobile application, you get numerous technology stack options to choose from. You should select the technology keeping the project's scalability, performance, and longevity on priority. Consider the below example for how a technology stack looks like.
Platforms: Android, iOS
Front end developer: Java, Swift, Angular, Java, CSS, HTML, React
Back end developers: Python, Node.js
Database: MongoDB
Push notifications, SMS, and in-app messaging: Batch
Cloud Environment: Google Cloud, AWS
Payment processing: PayPal API, Stripe API, and others UPI
Social login: Facebook, Google, Twitter APIs
Seamless User Experience/Interface
The key to attracting new users or job seekers to your job portal is its stand-out UX/UI. An app that has easy navigation, a user-friendly interface, and a well-structured layout are key elements for an engaging job search portal app.
Easy to Navigate
The design plays an important role in order to make a job search app portal. App layout, first screen, is essential for making an app useful. A well-designed and straightforward navigation buttons, and user interface enhance its functionality.
Smooth Interaction
The interaction between app and user should be smooth so that the user doesn't feel any hassling thing while using your job portal app. You need to make sure that app performance should be smooth and easy for everyone to use.
Intuitive Buttons
Another useful but negligible feature of any app is the buttons it has in it. Buttons navigation and its positioning decide where and what the user wants to navigate or to switch the screen despite the content. So ensure that your app has intuitive buttons which make the user happy to use your app.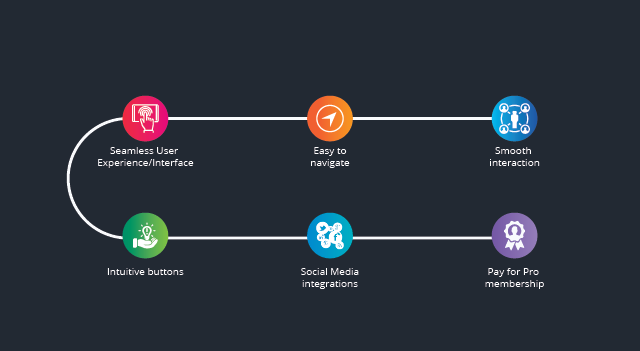 Social Media Integrations
LinkedIn, Twitter, Facebook, Instagram, These social media platforms play a vital role in today's era. Apps must have this feature to share and post jobs regarding company and vacancy. Employers can easily share their job posts through inbuilt sharing buttons and links in your app.
Pay for Pro Membership
If you want to generate more revenue, then your app must have these extra pro features for some users who don't hesitate to invest less to get a more satisfied and classy job. For which your app has a paid membership option with bonus features for seekers.
Launch a Job Listing and Recruitment Mobile App with Engineer Master Solutions
Having said that, now you know all the salient things about job portal app development, its features, and benefits then what are you waiting for!!! to schedule a call now with Engineer Master Solutions. Hit below the link given:-
https://calendly.com/engineermaster/discoverycall
We have all the experience and hands-on technologies you need to get that app for your recruitment firm. We deliver the product as per your requirements at a low-cost budget on time always.
Also, we give you assurance of support and maintenance of the app for the future if you need it.
You can also call us: +18587269115