In today's world, as more and more time is passing by, people are getting busier than before. They do not have time to go out and meet new people and form new relationships. They do everything in a hurry even though they forget how to eat properly. People have become the puppets of time with having no time to live a personal life.
Wondering When Dating Apps Came Into Existence ??

It's in 2004.
Gone are the days when people meet with new people in cafes, parks and go out for a date in such a hectic and busy work schedule. But thanks to the internet which connected people on the go at such a busy pace. While keeping this activity thing in mind, the engineers introduced the concept of dating apps.
In 2004, Bluetooth was used to pair mobile devices as well as people also. But the popularity of dating apps started to begin in the year 2013 when tinder was available for all, on their mobile phones.
How Dating Apps Work??
The biggest dilemma in people's lives is how to give a shot at dating app.
Basically, dating apps work on different aspects and algorithms used in their programming to find the correct match what generally people call Mr. Right or Mrs. Right.

Dating apps are more likely social media but work with a little different approach.
Undoubtedly all available dating apps in the market like Tinder, OkCupid, Pure, eHarmony and Love at first swipe, etc are not identical even though all apps do the same work to find a perfect partner for you with the help of your credentials and details filled while matching the user's particular needs.
Characteristics of a Dating App
Have you ever thought about how this dating app was built with the amazing idea of making someone fit in your life?
Well, when one thinks of inventing a dating app, here are a few points that must be kept in mind while creating an app like tinder:
Working Functionality Principle of the Dating App
All information the user provides in the initial level is checked and matched by advanced engineering computer algorithms. The users after filling in genuine information like interests, hobbies, profession, location, and other physical health and height. The person is all set to go further in the dating app process to find the perfect match for them.
After that whole thing of filling in details, now comes the turn of matching users with their requirements and needs. In the current scenario all the available "Dating Apps" use a spacious range of matching techniques to find the perfect matching partners who are like each other.
Algorithms That Used For Matching Pairs in Dating App
Mathematical algorithms The very first step in this is to use some mathematical algorithms which help to match users to their partners based on answers and details they filled while signing up.
Geo-location algorithms match the user based on location and nearby places so that the user doesn't need to travel hundreds of km to meet their partners.
Behavior-based algorithms like how and what they prefer to follow people on social media, their behavior towards things, and different interests.
Some advanced level matching algorithms with the help of ML (machine learning), AI (artificial intelligence), AR (Augmented reality) and VR (virtual reality), etc. factors are responsible to find a match that belongs to you real quick.
All these new technologies help the matching algorithms to find a match for the user based on user data available on the internet like the social media activity of a user is being thoroughly analyzed. After this, the data gathered is being set to be structured properly layer by layer, without a single chance of doing any wrong match.
Analyze Main Benefits Before You Build a Dating App 
Fast and efficient the app that you are going to make should be smooth in use, any lags and rough UI/UX can make your user jump into other apps same like yours.
Blessing for an engrossed and introverted person in today's hectic life, people are so busy doing the chores that they have no time for living life. For such people, these dating apps work best to meet and form new relations.
Easy-to-find soulmates on the go dating apps are so amazing that they can help you to find your soulmate in clubs, parks, restaurants while sitting there within a few minutes.
Relief from unwanted connections sometimes the user tends to provide false information about them and get a match but it is sabotaging sometimes. Due to this dating apps have features, unlike FB, Instagram you can only keep a perfect partner in your life.
Different ranges of working professionals and career-oriented people always want a partner who matches at their professional level also. These apps also work wonders to find such a person, in reality, you may have met.      
Now the Question Is Which Technology One Should Be Use For Dating App
Well, Engineer Master Solutions will make it easier for you and is always ready to help you out. With our technical analysts and professionals, we have gathered information which we share here with you for your related concerns about making an app for dating purposes.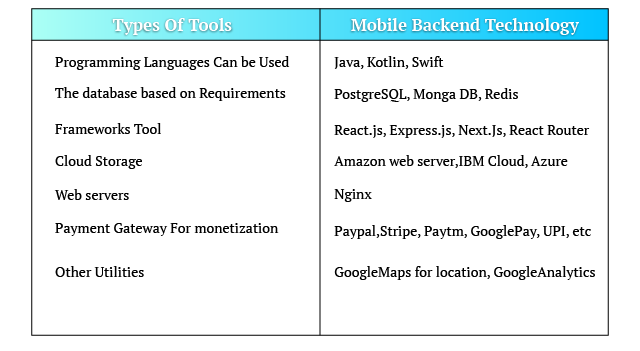 All the above-mentioned details are the general idea behind the structure and working for an app. In use it can be modified by the requirement of clients and functionality may vary from app to app.
Minimal Viable Product of a Dating App
Every client wants their product to be unique from others that are already available in the market. Although the ideology that worked behind the apps are the same.
There is a wide range of functionality and services which make a dating app amazing and interactive. These listed features below should be mandatory to implement in a working dating app.
The Sign-Up process through Social Apps
Everyone hates to fill in details while signing up in an app, those long registration processes already seem like an irritating task to all. So during signing up time this feature is a must-have used while making an app.
An app should allow users to register using their Facebook, Instagram, Twitter, or LinkedIn accounts and start looking for a soul mate. In addition, these social media gives users an opportunity to share their app services on social media.
Geo-Location Based User Match
Location-based feature, helps people to choose a particular area just to save the time of traveling where they want to find a soul mate and even choose to match them. The user is based on location and nearby places so that the user doesn't need to travel hundreds of km to meet their partners.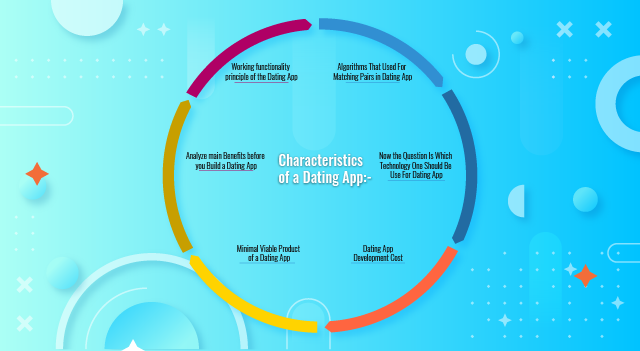 Chatting Feature is Must
After getting matched with the right one according to users' requirements and interests, an app must have a feature to let them chat to go further in their relationships. Everyone likes to know more and more about the person whom they are going to date. So this could only be possible if the app has a chatting feature.
Push Notification
We all are using smartphones and we all know that any app should be useful only if we get notifications properly regarding the app. For instance, while chatting how do we know that a message is received only through notification. So dating apps must have this feature also.
Dating App Development Cost
Well, it is not fixed that how much does it cost to you for a dating app, the reason being is very obvious. 
Every app is different from one another and it depends on the client's requirement. The technology to be used may vary. It doesn't matter whether you want an IOS app or android. 
Social sign-in – 15-26 hours (min-max)
User profile – 45-67 hours
Geolocation – 5-10 hours
Matching – 70-90 hours
Chatting – 131-189 hours
Push notifications – 13-20 hours
Swiping – 11-14 hours
Settings – 20-29 hours
Admin panel – 20-36 hours
These are just an estimated amount of working hours and the cost per hour may vary from company to company. Dating apps are beneficial for clients as well as people also in financial or personal life.
They get the perfect partners in a few clicks and swipes and clients to make a huge amount of money. So these apps are way more beneficial than we thought.