As a business owner, you may be wondering how UI/UX design can help grow your business.
The answer is simple: it's important to have a user-friendly and engaging website design so that customers will enjoy visiting your site and keep coming back.
This is where UI/UX design comes in. By creating a well-designed website, you can encourage customers to stay on your site longer, which increases the chances of them making a purchase or using your services.
Many big brands have succeeded in the market because their UI/UX design is so good that it has attracted several new customers.
The Reasons Why UI/UX Design is Important To Grow Your Business
Website and App Consistency:
All your apps, mobile sites, desktop sites, and blogs should be designed the same way. This builds your brand and makes you stand out from the competition.
Consistency is key to building a brand. Consistency builds trust with your users, makes it easier for them to find what they need, and makes them stick around longer on the site. It also makes it easier for you as the designer or developer because consistency reduces the number of design elements that need updating throughout the product lifecycle (and therefore reduces cost).
Consistency is much easier to maintain than having a variety of designs across different platforms like mobile sites vs desktop sites vs social media profiles vs blog posts etc…
User Experience:
User Experience is much more than design. It's about making sure that users can always get what they need to get done.
User experience design is a process of researching, designing, and testing your product to ensure that it works for the user as intended. The goal of this process is not just how pretty it looks but also how easy it is for people to use your site or app without any problems or frustrations (and if possible with ease).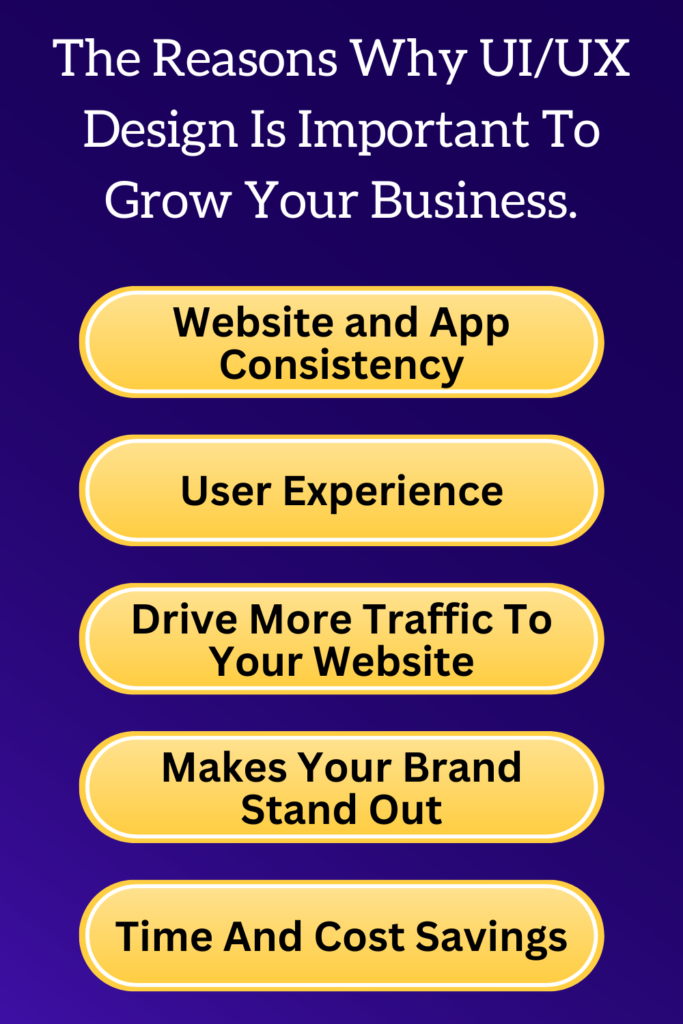 Drive More Traffic to Your Website:
The user interface and user experience are like cars on the road. They make all the difference between your website being successful or not, how much vendors will be willing to pay for it, and how many customers will you receive due to your business.
A great design is essential to keeping users hooked as they browse your website or app. Your small business will benefit from excellent site design or app design as a result of the amount of competition currently present.
Makes Your Brand Stand Out:
A brand is one of the most important aspects of marketing. It helps in creating a good name for your business, which will be beneficial to the growth and development of your clients.
Customer satisfaction can be increased by investing in a good Ul/UX design. Brands that make people happy are more likely to be trusted.
Time and Cost Savings:
By outsourcing your UX design, you're able to focus on the core values of your business. Not only will you save money and time that you could have spent developing an update, but your user will have a more fulfilling experience and be less likely to encounter problems when using your application or website. This means quality and consistency, which translates into higher conversion rates, repeat customers, and overall brand loyalty.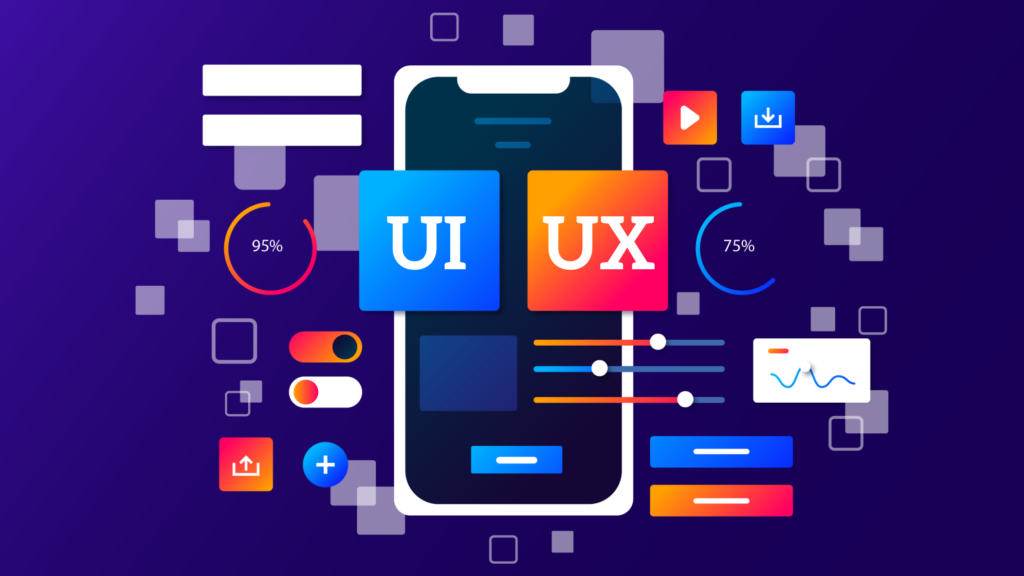 We believe that UI/UX design is the key to success in business. You will be able to attract more customers with your products and services. You will also be able to improve your business's visibility as well as increase revenue by presenting a better user experience for your users.