The achievements and work tell themselves. Don't hire us if you don't want the best possible solution that fits the budget and fulfills all business requirements.
Working with small and medium-sized businesses to ensure that they get the best possible service, Engineer masters is a well-known and highly regarded software services and development company that has been able to establish its unique edge and performance since its launch.
The organization has a wide range of technologies that we work with to provide customers with the best possible solutions. The company's main motto is to provide the maximum possible services and readiness to help them with their problems.
Let Us Give a Quick Glimpse of the Service Type and Proficiency:
1. If You Don't Want the Facility of On-Demand Scalability- if so don't hire us
Scalable on-demand computing is a vital component of modern cloud computing, as it allows organizations to maintain their systems and services cost-effectively. It is also beneficial for employees and customers as it allows them to keep their jobs and their workloads running smoothly.
When referring to IT, scalability refers to the ability to maintain a steady increase in the number of resources and demands while keeping costs and performance levels consistent.
Having the ability to adapt to changes in the environment as they happen is very important for businesses as it allows them to grow and succeed.
Having the right infrastructure can help them keep their costs low and their operations running smoothly. Even though it is important for every organization, it is also crucial that they are agile and flexible.
By implementing on-demand scalability, companies can reduce their operational costs and improve their cloud resources. This eliminates the need for them to spend a lot of money on hardware and software, and it allows them to focus on their core business.
Traditional infrastructure models typically involve investing in servers, storage, and connection. Organizations can easily increase their cloud services' flexibility and scalability by implementing a pay-as-you-go model. There is no need for long-term planning.
Instead of waiting days or weeks to meet their demands, organizations can achieve their cloud computing needs in a matter of hours. By implementing on-demand scalability, companies can reduce their risk and improve their cloud resources.
2. If You Don't Want Cost-Efficient Remote Developers- if so don't hire us
Remote developers, different from regular employees can work from anywhere, they don't have to have a desk. Although they are typically freelancers, they can also work for software companies. The Engineer masters help you find the right talent for your development requirements.
Frontend developer who focuses on visual user interfaces and designs. Backend developers who develop software for mobile devices and game developers. Full-stack developers are able to handle the front and back-end task for a website.
Our full-stack developers are capable of handling multiple tasks such as setting up Linux servers, writing client-side APIs, and powering applications. The mobile app, game, security, webpage, and software development, we have dedicated developers with us who can suffice your needs and requirements in a cost-efficient way.
While working on remote jobs our dedicated developers will be responsible to develop a scalable front-end architecture and create functional servers and databases. He or she also assists in the design and development of software.
Design and development of web applications that are built to meet the needs of customers. Collaborate with other team members to deliver high-quality products. Make sure that the software is tested and maintained properly.
3. If You Don't Want to Maintain Non-Disclosure Agreement Confidentiality With the Client- if so don't hire us
A non-disclosure agreement with our client that legally binds ourselves and the client will be made at the beginning of any project or contract. It prevents unauthorized persons from accessing or disseminating information that both sides have authorized.
The goal of a non-disclosure agreement is to prevent unauthorized individuals from sharing or stealing ideas or information. We have our legal support team that monitors and control the contractual breach, and any such incidents can lead to lawsuits or even criminal charges against the violator.
To minimize the risk of unauthorized access and dissemination of information, create effective confidentiality agreements and policies are made with the help of our legal team. Engineer masters also regularly train our employees on how to use and secure confidential information.
Keeping all records and information secure.
Make sure that the NDA papers and minutes don't reach the wrong hands and that not talk about client details in public.
Keep all confidential information secure by making sure that it's always stored in a secure area.
Computer files are always password-protected.
Ensuring that all of your paper copies are regularly shredded and disposed.
These are some of the best practices followed by each employee in engineer master to secure and validate our client information and details.
4. If You Don't Want the Flexible Engagement Model- if so don't hire us
The engineer masters prefer to work with the clients in a flexible engagement model. This gives our clients the freedom to change and alter their requirements as per the changing market needs or development needs.
The team has dedicated developers and other software assistants who can help you throughout the project. This helps you in developing unique projects as per the changing requirements.
The structure, process, and criteria will be decided completely based on the client's requirement and we assure that our clients could approach us anytime between the project for alterations to be made in the ongoing projects.
We understand that the traditional business processes that involve repetitive activities and routine tasks will no longer work in a dynamic environment.
The flexible management model helps us improve our efficiency and effectiveness. Realizing the changing requirements, we have taken the step of a flexible and adaptable approach to managing our operations making it easier to adapt to the changes brought about by rapid technological change and globalization.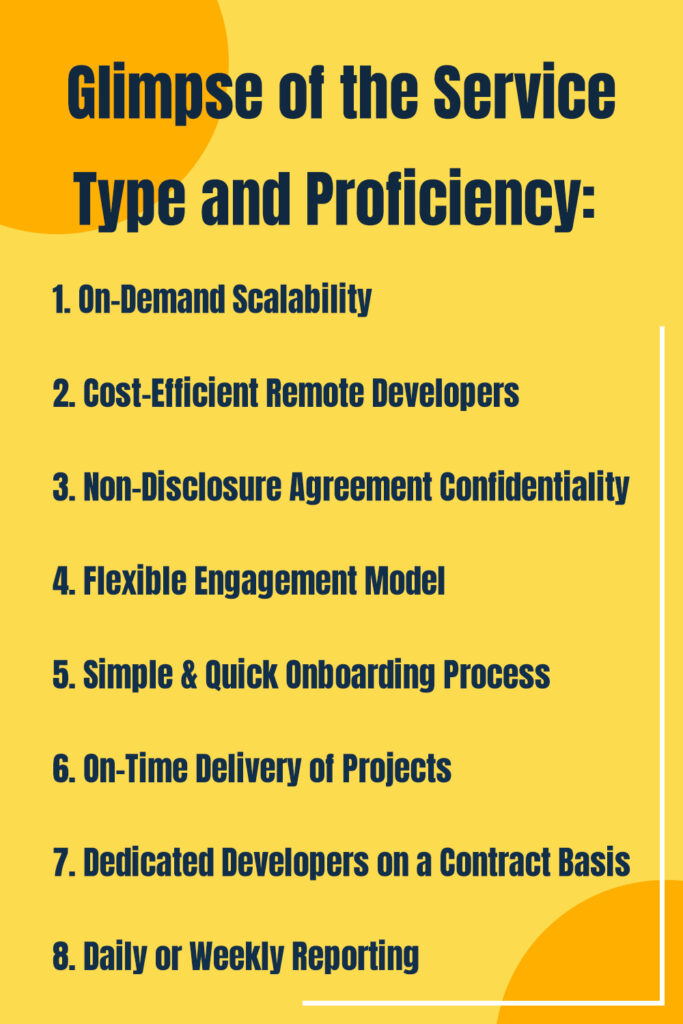 Through flexible management, the engineer masters explore the various dimensions of how technology can be used to support our client's business processes.
This shows our organization's capacity to change. The structural characteristics of existing technology can prevent business process flexibility. These factors can also affect the relationship between technology and the business.
5. If You Don't Want a Simple and Quick Onboarding Process- if so don't hire us
The engineer masters have a very simple and quick onboarding process which helps the clients with a smooth and easy contract with us. The paperwork and other related work will be completed with the help of experts from our legal department which helps in the easy onset of projects.
Our client will have the authority to select their own development team from our talent pool. The client could communicate their requirements to the developers which helps in better understanding of projects.
You approach us with your project requirement. We will help you find the right talent and person for working on your project. Then comes the preparation of contractual documents between the parties involved and ready to go!
The engineer masters also take an additional step in authenticating the clients and persons working on projects. Our team will contact you for all the necessary information required to start a project.
Defining the requirements, milestones, and follow-up on the onboarding process will all be handled and managed by our team of experts and this will help you with an easy process of project delegation.
6. If You Don't Want On-time Delivery of Projects- if so don't hire us
We understand that the success of any business lies in the on-time delivery of projects. we have a set of trained employees who work towards the betterment of the project as well as has a keen eye for delivering the project on time.
Engineer master's project management team ensures that the work is delivered on time and effectively. This is done through the resolution of various issues such as communication gaps, delays, and unforeseen changes.
Engineer masters have project managers who keep track of all the tasks, projects, and activities that are going to be part of the project. Considering the risks associated with the project and forecasting the requirements in the worst-case scenarios are all easily managed by our team.
The steps we take to ensure on-time delivery of projects
The efficient recognition of client requirements and information by the project management team
Identifying each task and steps involved in the project
Bringing the right team together for effective and proficient development of the project
Categorizing the projects and delegation of work to each team member
Setting milestones for completion of each stage of the project.
Managing budgets and other financial requirements under the guidance and expertise of the financial team.
Developing good communication and feedback channels with the client.
7. If You Don't Want the Dedicated Developers on a Contract Basis- if so don't hire us
The engineer masters help you find the right talent for your project. We have a set of resourceful and efficient developers who could help you with your projects and requirements daily. Each developer in the team will be brought on board on a contractual basis.
The confidentiality of the project will be maintained throughout development as well afterward. The developers will be made to strictly adhere to the client's requirements and needs during the contract period and this will help maintain the secrecy of the project.
The Engineer masters help find the ideal individuals for your project. These individuals are capable of handling various tasks such as setting up servers and APIs, powering applications,
and writing web and mobile apps. We have a wide variety of developers who can provide you with the necessary solutions in a cost-efficient manner.
The developers from engineer masters will be responsible for creating a robust and scalable front-end architecture that will allow us to provide our customers with high-quality web applications. Our developers additionally ensure that the applications are tested and maintained properly.
8. If You Don't Want Daily or Weekly Reporting from the Development Team- if so don't hire us
The Engineer master has its unique style of operation. Each project will be monitored by the project management and development team. We believe that the key to a successful business relationship is good communication with our clients.
We have a development team that ensures timely feedback to the client on the development of the project. This bilateral communication will also help us understand the changing requirements of our clients, thereby completing an efficient project.
The reporting will be done via mail or calls by the team. And it can be done daily or weekly as per the client's requirement.
The timely report and feedback will help understand the flaws and hurdles in the ongoing project. This will also help us keep our clients informed on the milestones achieved and also the steps taken and undergone in the project.
The reports will help understand the tasks completed and also in better management of finances. This will also help the developers understand the requirements needed and also help in developing projects without many amendments. Timely reporting is inevitable for the successful completion of projects on- time.
The Engineer masters always value the customer/client feedback on each step of development and we believe that this is the sole reason that helps us deliver efficient and effective projects always.
The success of any project is a combined effort of both the clients and the service providers. The Engineer master promises delivery of the eminent project on time with its wide resource of developers and teams.
The team also believe that good communication with our client is what helps us provide better results. We do not say that we are the best, but our results and works are immaculate that it's hard for you to unsee us.
The flexible management model adopted is for providing our clients the freedom of developing projects as per their changing requirements.
With a wide range of technologies and a dedicated team of developers, Engineer masters is a highly regarded software services company that helps small and medium-sized businesses get the best possible service. Since its inception, the company has been able to establish its reputation for providing the best possible solutions.