Are you thinking about starting your career with freelancing, but do not know where to start?
Then you are at the right place!
We have created an ultimate guide on how to start freelancing for freshers!
If you want to start freelancing as a writer, software developer, or designer, this article will help you to begin your journey in 10 simple steps. 
Before you go further, we have to clear some of the things.
Freelancing is not just about a laptop or the internet, it is a lot more than that! It requires hard work and consistency to earn money online! Now let's move further. 
There are certain steps that you will have to follow before entering into the world of Freelancing!

1. Make Use of Right Equipment–
We all make mistakes and especially when we are desperate. And this is why we don't advise you to start earning with freelancing.
Freelancing is not any "GET RICH" scheme, it needs consistency, hard work, the ability to take the critics, and a lot more. There is a common question among people that can they start their journey as a freelancer just with a phone. And the answer is a BIG NO!
The application on smartphones will not give you all the features. The basic requirement for starting freelancing work is a computer, to run the software so that you can give your work properly and deliver outstanding results.
Therefore, before you go any further and think about working online, go get a laptop for yourself or even an old computer will work.
2. Discover a Marketable Skill–
The next step and most crucial step is to find a skill that you can offer as an amenity. This can be something as simple as reading a book or as hard as developing software. 
No matter what it is, the basic thing to winning in freelancing is to search for a skill that you are good at and has a considerable price in the marketplace.
For instance, if you are an expert at writing blogs or drawing illustrations, then you can go to a freelance marketplace like Fiverr or UpWork and check if there are enough jobs for that particular field. And if there are, then you have hit the lottery!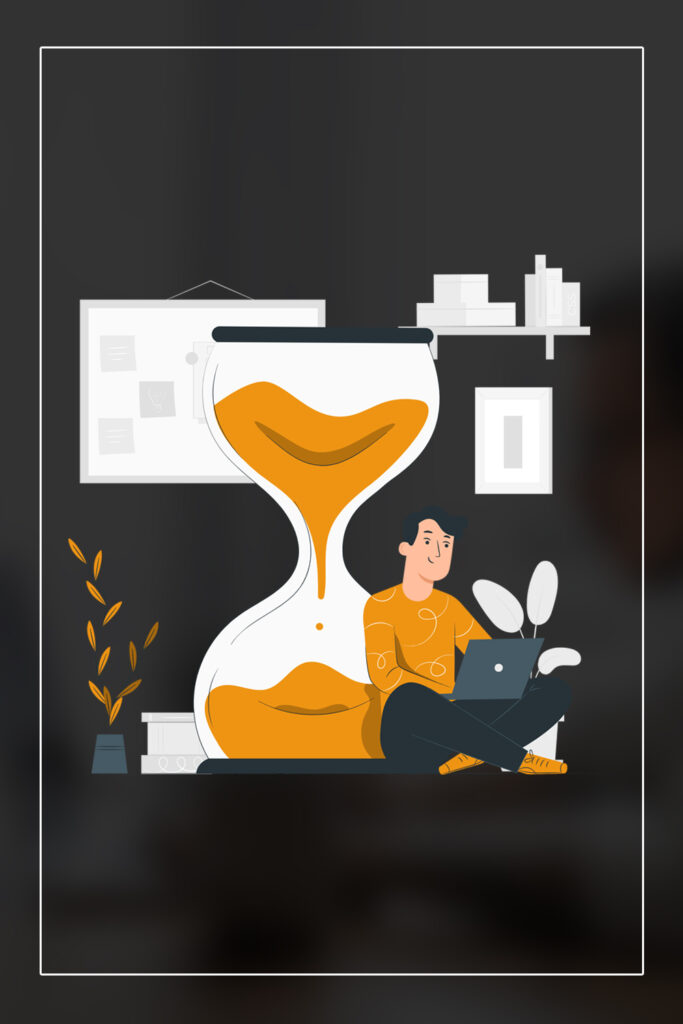 3. Furbish Up Your Skills–
When you have found your marketable skills, you should ensure that you can offer them as a service. In simple words, you should be really good at the service that you are going to provide to be able to get paid for the same.
For example, let us say that you are a good writer in the field of Health and Wellness blogs, and even this is high in demand. However, that does not imply that you can write blogs for an online audience. Because there is a lit of difference in the writing styles of blogs and online publications.
So, now you will have to learn how to write blogs for an online audience. Also, how to use WordPress, Make Graphics, and many more.
These are the basics for all freelancers, you can not directly enter the world of freelancing writing without knowing the basics.
YOU WILL HAVE TO BRUSH UP ON YOUR SKILLS FIRST!
For doing the same, you can read books, subscribe to Youtube Channel, and also even read blogs online related to your industry. Moreover, you can take online courses.
4. Establish a Reputation For Yourself–
You should be able to prove your skills because that will only determine whether you will be a successful freelancer or not! Obviously, degree and education matter but it will not be able to prove whether the Employer will hire you or not!
If you are a writer, you should have some of your blogs published on popular blogs. If you are a graphic designer, you should be able to point to a brand and say that the logo is designed by you. If you are a web designer, then you will be able to share a website that is developed by you.
Briefly, get some of your work on the Internet. Do some free work, if needed. Find some of the blogs that welcome guest posts. No matter what field you have chosen, just be focused on building your reputation.
5. Build Your Portfolio–
When you have done a good amount of work, but all of your work in one place and create a portfolio. A portfolio could be a website or a webpage, where you showcase all your work.
If you are a graphic designer then you can create your portfolio on Behance to show all of your work in a single place. So, when you are contacting any of your clients, you can share the link to show your work.
Just keep in mind that you have to share your best work only.
6. Try Freelancing–
I know freelancing is not everyone's scene. The process of marketing yourself, selling your service, and dealing with clients can be hectic.
If you are not sure about making freelancing your career, then just try doing it part-time.
Invest a couple of your hours, to create a gig, do small projects, and also learn in-depth freelancing.
When you feel now you can choose to freelance, that's the time you should start taking up the bigger projects.
7. Find the Right Platform–
This step is the most important step, as this will decide the type of client and the quality of the job you will be doing.
A common mistake that every freelancer makes is that they try to find their work on platforms like UpWork and Fiverr.com. These are well-established platforms and there are many freelancers already on that platform.
So, try to register yourself on the platform that is fairly new, as there will be less freelancers on that platform which will be fruitful for you!
And also, you will not have to reduce the cost, as there will be less bidding.
8. Ask for the Right Price-
Figuring out the right price can be overwhelming. Because if you ask for a price that is really high, then no one will ever high you.
Therefore, before setting up your price, you should examine the prices of the experienced freelancers of your niche. However, it is not fair to charge the same. But you can set ground and select your price range without taking it too high and neither taking it too low.
9. First Send in Your Proposal–
You should write the proposal to the client very carefully. It is not like writing a regular mail or a social media post. You should put serious thought into it and also include all the points so that they can get convenience on hiring you.
10. Deliver More Than Expected–
Once you have got your job, make sure you deliver the project just as the client asked you to.
According to me, you should go beyond your limits to make the client happy.
For instance, during my early days in freelancing, I used to get jobs for writing blog articles for fixed words 1000. But, I always tried writing 1100-1200 words, and also I included a header image as well. The clients were always happy with my service and gave me a 5-star rating.
So, I feel going beyond the expectations always helps and learning to stand out from the crowd. That is the only way to build a long-lasting career as a freelancer.
You are not ready to handle the world of freelancing. With a lot of dedication and hard work, you will be able to create a profitable and peaceful career as a freelancer. That is for sure.